Amazing Birthday Wishes for Kids
Kids are a blessing that is placed in our lives to show us what unconditional love feels like. A child's birthday comes once a year, and as the kid's special day approaches, it is essential to show them just how much they mean to us and how much we love them. Our precious children are only kids for so long until they grow up into adults. They need our love and encouragement as they grow into the individuals we help mold them to be. To make a child's birthday special, they need to be reminded how we feel about them and how proud of them we are. Below are some encouraging birthday wishes to write to your child in their birthday card. These unique birthday messages should be encouraging and expressive of love. These messages should be saved year after year. Hence, as your child grows older, they have the memories and encouraging words to reflect upon. For a fun birthday party activity, use these trivia questions for kids. This fun quiz for kids with trivia questions and answers is suitable for children of all ages; the subjects include animals, history, geography, movies, video games, and all sorts of general knowledge topics.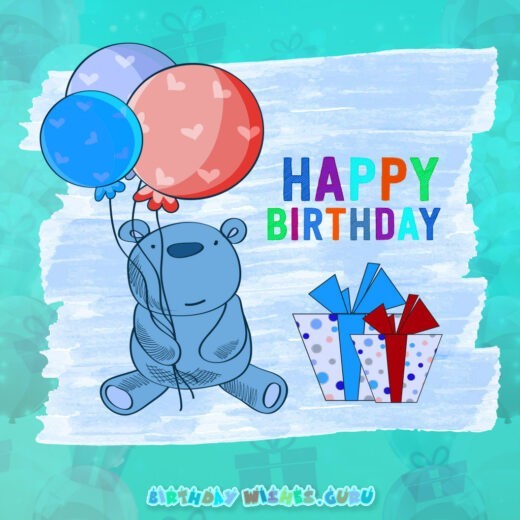 Cute Birthday Messages for Kids
I wish you a fantastic birthday filled with hugs, kisses, and plenty of love and happiness.
Happy birthday to the most brilliant and strongest boy I know. You are an amazing kid filled with talent and creativity. Enjoy your special day, kiddo.
In so many ways, you are unique and bright; we want you to know that you truly brighten the lives of so many people who surround you. So we all want you to have the best birthday ever.
The day you were born changed the lives of so many people. Every year we all get together and celebrate the day you entered into our world. Happy birthday child and have a birthday filled with fun!
To the most remarkable kid I know, here's hoping this year's birthday party tops all the rest.
Today is the day where nothing else matters except for your happiness. Happy birthday to our little rock star.
My beautiful child, we pray all your dreams come true, and you realize how lucky you are to be surrounded by everyone who loves you. Happy Birthday!
Today we will celebrate your birthday by having a huge party just for you. We hope you enjoy your day and appreciate all the food, gifts, cake, and people who will surround you on your special day.
What to Write in a Kid's Birthday Card
Happy birthday to the happiest kid I know. I'm wishing you an awesome day that you will never forget.
Happy Birthday. Hope your party is a blast!
We hope you have a great birthday and a fantastic party. Enjoy all that life has to give.
I wish you a happy birthday along with many years of happiness and love. May you reach all your goals and dreams.
Happy birthday to the sweetest kid around!
May all your dreams and wishes come true on your birthday. We hope you have a day that is happy and blessed.
Happy birthday to my little princess. Being around you makes my life a little brighter. I appreciate all you do to add that spark to my life.
Happy birthday to my little man, who always pulls funny pranks on me. You are naughty and funny, but I wouldn't trade it in for the world. You are the love of my life, and you deserve the best of everything.
Happy birthday to my child; I will always be here for you when you need me by your side. Enjoy your day, and always remember how much I love you.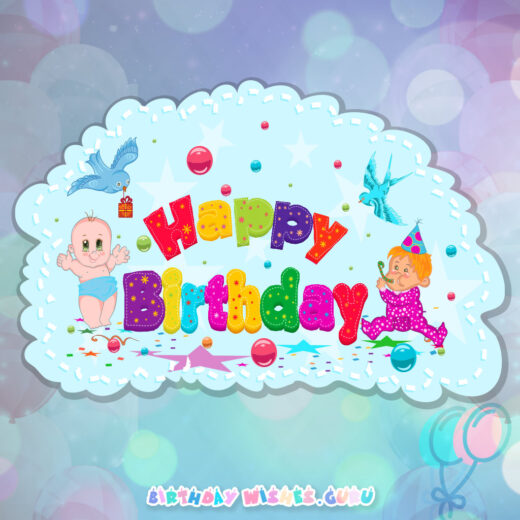 Happy Birthday Wishes for Kids from Mom and Dad
You are growing up so quickly, but no matter how old you get, you will always be my baby. So enjoy your day and live every moment to the fullest.
I am so lucky to have you as my child. You are so loving and caring, and I am honored to be planning your birthday and showing you how loved you are.
My darling child, I love watching you grow, but it seems as if time is flying by too quickly. Please enjoy your childhood and everything that goes with it because you will be a teenager before we know it. I love you, my precious child; Happy Birthday!
Happy birthday to my darling child, No one could be as proud of you as I am. You are my pride and joy and deserve all the happiness in the world. So enjoy your birthday, my special child.
Happy birthday to our little shining star. You are turning into a beautiful young lady with a heart full of love. We are proud to be your parents, and you deserve to have a special day dedicated to you.
Today is your birthday, and everyone will be telling you how awesome you are. Everyone will be telling the truth, but we love and appreciate you more than anyone else could. Happy birthday to my one and only child!
Another year has passed, and you are not only older but also smarter and much cooler. Have a fabulous day and a fantastic year!
You are growing up to be a fine young man. While you continue to grow older, make the most of every year and celebrate your birthday to its fullest.
Being around a kid is being reminded about the innocence of childhood. You are such a happy and loving child, which makes me happy to be in your presence. My hope for you is a continued lifetime of pure satisfaction and joy. Happy birthday!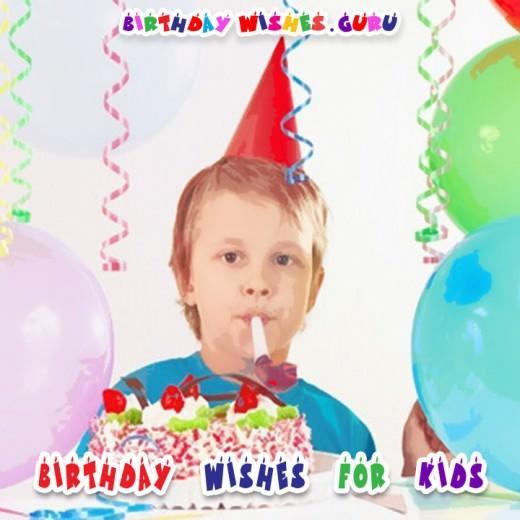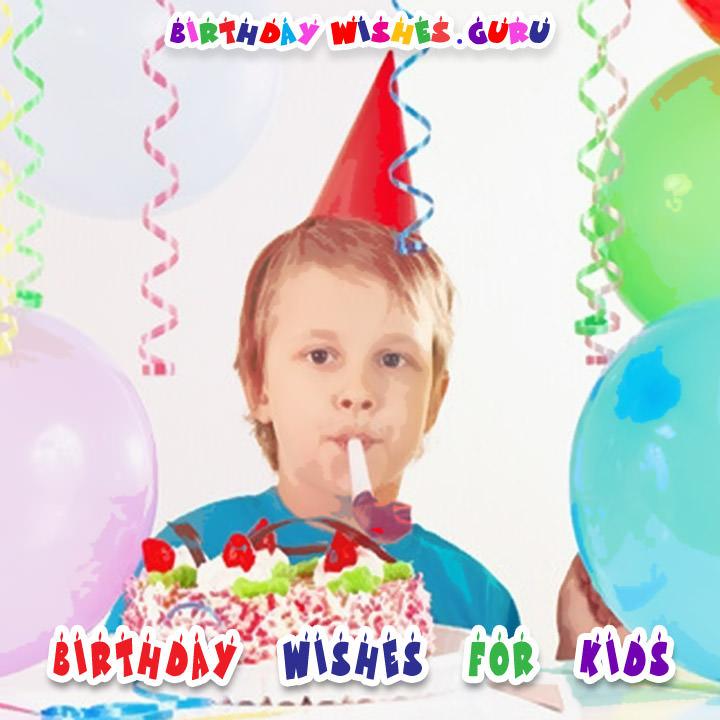 More Birthday Wishes