Happy 2nd Birthday Wishes for Baby Girl or Boy
All birthdays are unique, but these happy occasions are even more so when the celebrant is a child. Children take great joy in celebrating their birthdays, and it isn't just the gifts, the parties, and fun activities. It is the fact that birthdays bring family and friends together. Whether you can be physically present for the birthday event, always be ready with your birthday greetings that may be sent by email, social media post, online greeting card or a special card attached to a gift. There is no greater happiness than knowing you have made the birthday boy or girl's day more special with your thoughtfulness.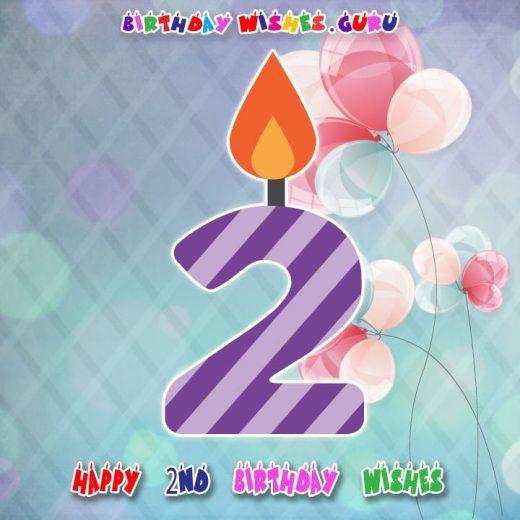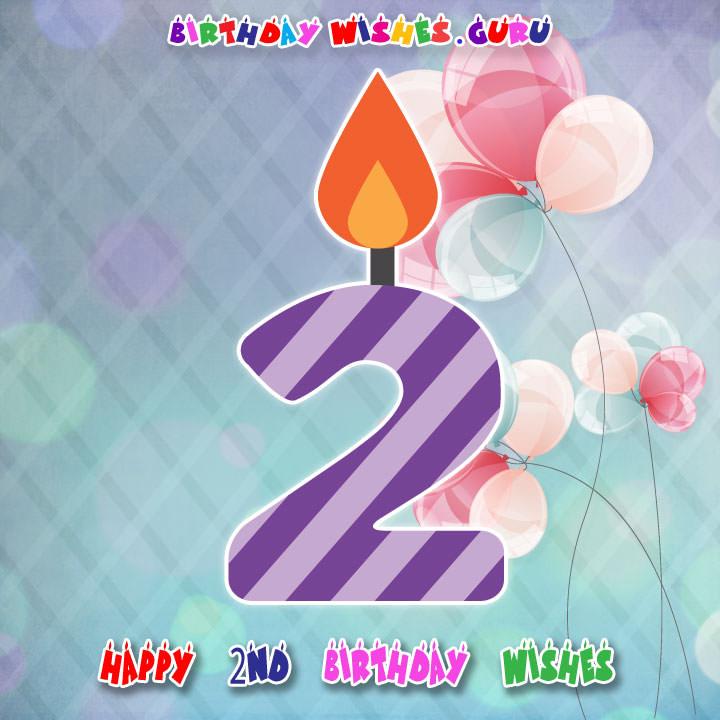 2nd Birthday Wishes for your Baby Son
We can't believe you're 2. You'll always be our little baby son no matter what. Wishing you the best of everything on your 2nd birthday and forever.
This is a special day for a special little man who changed the world the minute he came into this world. Today you are two, and we feel blessed.
You're far smarter, funnier, and more determined than we had hoped. Best wishes to our 2-year old birthday boy.
Happy Birthday to our little dude who is destined to rule the world. It's a great time to be 2!
I had a dream that someday I would have a wise little boy who would teach me about love and patience. You are that dream come true. Happy 2nd birthday, my son!
We will never stop being amazed at how smart and brave you are, and you're only 2. Happy Birthday to our awesome little boy.
Some people are born to be leaders. In two years, you've shown us that you are one of them. Happy Birthday, son!
2nd Birthday Wishes for your Baby Daughter
Our little princess is turning 2. She's smart, adorable and big-hearted, too. Have a wonderful birthday, sweet pea!
Little girls are the best, and you are the best 2-year old baby in this world. We have been blessed so much. Happy Birthday, sweetheart!
This little spark of all that is good and wonderful came into our lives two years ago today. We couldn't be happier. Happy Birthday, deal daughter!
You are a gift from heaven. Happy 2nd birthday to the fairest princess of all!
Happy Birthday, dearest child. You know we will always be by your side. Know that you will still be loved no matter what.
It's great to be 2 when you're old enough to toddle around on your own but not too early to walk away from mommy and daddy's hugs. Happy Birthday to our little boss!
Happy birthday to a lovely little girl with a heart of gold. We are so blessed to be your mom and dad.
2nd Birthday Wishes for a Friend's Baby
You're the cutest 2-year old in this town. You have made your mommy and daddy so happy.  Enjoy your cake and gifts and all the fun stuff.
You're 2 today, and you're on your way to greatness. I can't wait to see the awesome things you will do for this world.
I remember so clearly the day that your lovely child was born. It was a great day. Happy 2nd Birthday, little one!
You deserve all the happiness for all the joy you've brought your family since you came home two years ago. May all your wishes come true today and on every birthday.
Balloons, games, cakes, and gifts – what more would make a 2-year old happy? Happy fun birthday to an awesome kid.
I hope you get all the hugs, kisses and best wishes from everyone you love. Have a fun 2nd birthday, but don't party too hard.
It's the big 2 for you. We are so blessed to watch you grow. Happy Birthday, sweet child!