True Love Birthday Messages
Looking for love notes that express exactly how you feel? Look no further than our best collection yet of love birthday messages for that special someone in your life. The mood of love is always different. For a genuine, heartfelt expression of passion, tenderness, loyalty, or friendship, choose one of our unique sentiments. Include it in a card or letter. Make the birthday occasion special with a text that lets your partner know how truly important he or she is to you.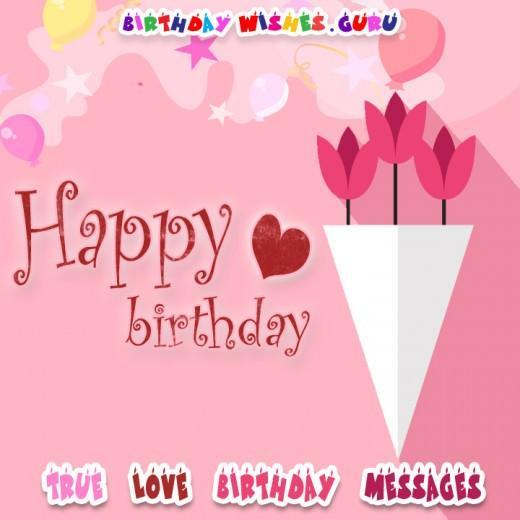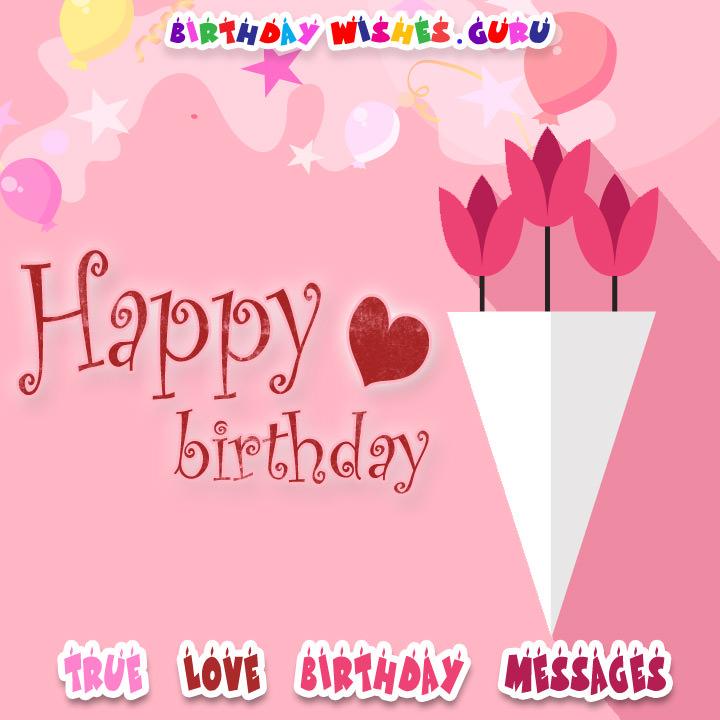 Birthday Wishes for your Sweetheart
Happy Birthday, sweetheart. You are the most devoted, kindest, strongest, and most loving partner anyone could have.
You fill my heart with love every time I look at you. May your birthday be just as full of love.
There is nothing I love more than spending another birthday with you. I hope you have enjoyed your day because it is my ultimate wish for you to be happy.
Roses and chocolates are on their way from the one who adores you the most. Happy Birthday, darling.
There's a birthday cupcake with your name on it waiting for you at home today.
Can you believe this is our (number) Birthday together? I love that you chose me to be your partner. I am the luckiest person alive.
Yes, we'll watch the sunset together tonight and then stay up late celebrating your Birthday!
You have shown me your heart. I give you mine today on your Birthday and always.
Let's be kids together today and have cake and ice cream for your Birthday, sweetheart.
Darling, it is your (number) birthday today. I am so excited to celebrate with you, and I hope you will be surprised by the plans I have in store. I love you so incredibly much.
There's a vast space in my heart for all the love you have magically made happen. Have a birthday as bright as the bluest sky!
It's amazing being married to you. Every time you have a birthday, you're even better than before.
Let's hold hands and walk down memory lane for your Birthday, remembering every step we've taken along the way.
Let's fall in love again tonight in honor of your special Birthday, sweetheart.
The entire world loves a lover. Enjoy the world on your Birthday as it enjoys you, lover.
 Birthday Wishes for your Crush
Put on your best dress. I'm taking you out on the town tonight! Happy Birthday.
You've filled my heart with treasures. Come to the party tonight and see what treasures await.
Put on your running shoes, and I'll race you to the best Birthday ever, partner!
Birthdays come and go. I will always be there for you.
Let's make some memories tonight. May your birthdays always be unforgettable and always with me.
Our perfect friendship and deep devotion only grow with age. Happy Birthday yet again, my dear.
Look for me tonight. I'll be the one running toward you with love and presents.
We've worked hard to have a good life together. Take some time to appreciate what a reward you are to all of us today.
The time I've known you seem so short, yet it is so full. Happy Birthday!
Are you (number) years old? You look better than the day I net you!
We've planned this celebration for weeks. Now is the time to shine, my dearest one.
May your day be paved with sugar cookies today, and the sky is full of cotton candy clouds. Happy Birthday, sweetheart.
Wake up to a new dawn tomorrow, knowing I am with you, though far away. Enjoy your Birthday. With every breath you breathe, I am there.
It takes two to make a world. You are my world and my life. Enjoy this Birthday.
Make a wish, and I shall do everything in my power to make it come true today.
You are one in a million. Sending you millions of thoughts, dreams, and wishes today.
The best of birthdays to the one who sets my heart to beating, the birds are singing and the world to spinning.
Nothing could be more satisfactory than for us to dream a sweet little dream together on your Birthday.
I've got my mind made up, and my heart set on you. Let's celebrate today!
You get more beautiful, more precious, sweeter, and irresistible every year at this time.
More Birthday Wishes