Amazing Birthday Wishes for Colleagues
Find the perfect Birthday wish for your colleagues here! Pick the ideal wish to translate your emotions into words and show your appreciation to that wonderful person you get to see every day in the office! Colleagues are people with which we spend most of our days, so they become our best friends or our most hated enemies. They know all of our strengths and weaknesses and have seen us in our weakest moments. For you to be here, then that person from the office must be exceptional for you, with so many thoughts occupying your head about what to say. It usually happens though most people tend to have trouble getting past a simple "Happy birthday! ". This is why we are here for! We have provided you with a list of original and hand-picked wishes that are guaranteed to make your colleague's Birthday better!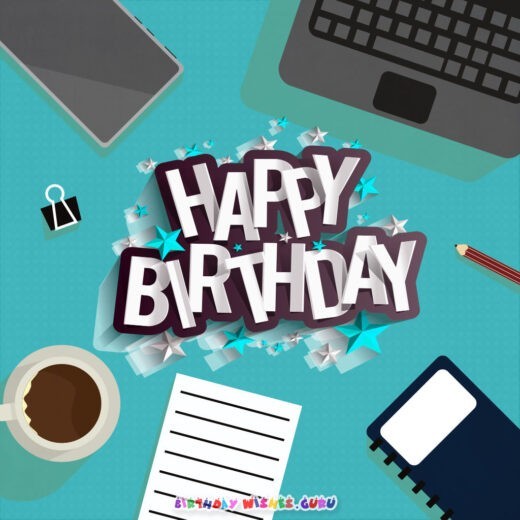 Birthday Wishes for a Very Special Friend and Colleague
Happy Birthday to the best colleague and a fantastic friend!
You turn work-days into fun-days with a single smile! I cannot begin to imagine how the office would be without you. Happy Birthday!
Happy Birthday, buddy! You're n excellent colleague, but an even better friend!
You are one reason why I still come to work with a smile on my face every day! Thank you for motivating me to be the best version of myself. Happy Birthday!
Today is the Birthday of the most good-looking and amusing colleague. Always stay happy and gentle like you are.
Your whacky sense of humor and amazing attitude make you an irreplaceable member of the team! I hope that you accomplish everything you set out to do! Happy Birthday!
Looking back, I'm not even sure how I survived my days in the office before you came along. Your charming personality and beautiful smile acted like a ray of sunshine that took away all the boredom! Happy Birthday!
Having someone like you around the office is like a dream come true! You are by far the best person I've had the chance to work with. Happy Birthday!
What to Write in a Birthday Card for a Colleague
Our office turn out to be happier and relaxed with thoughtful and supportive colleagues, just like you! Happy Birthday.
I would wish you to get a promotion, but that would mean that I would get to see you less! So instead, I wish you for everything in your life as a whole to turn out the way you want them to! Happy Birthday!
Happy Birthday to the most brilliant and resilient person in the office! I wish you all the happiness this world has to offer and that you always achieve everything you set your mind to! Happy Birthday!
Today is a special day for the entire office because the person with the most radiant smile and the warmest heart is now one year older! I wish you the happiest of birthdays and that you remain the fountain of hope and love like you always have been! Happy Birthday!
Through happiness and sadness, good and bad, you were always there! You have been like a beacon of hope in the gloomy days of office work. You deserve the absolute best! Happy Birthday!
I do not doubt that I can spend the rest of my life working in this office. The work itself may leave room for desire, but your presence makes every day so much better! Happy Birthday!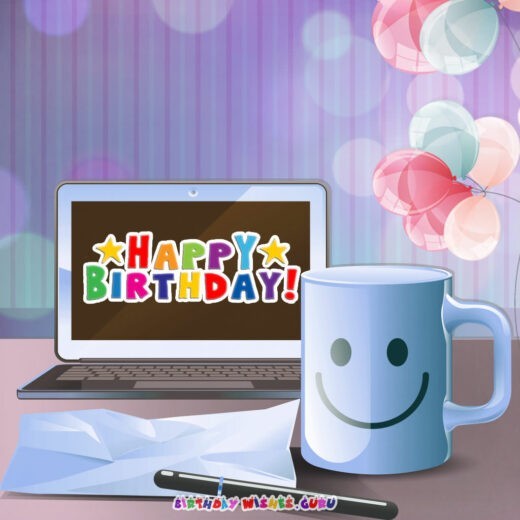 Gender-Based Birthday Wishes
Having your feminine touch around the office always made it more welcoming and heartwarming. You are an invaluable addition to the office roster! Happy Birthday!
One of the best moments of going to work is getting to hang out with you over a couple of beers afterward! You indeed are a great guy, and I'm happy I get to work with you. Happy Birthday!
In an office so dominated by loud male voices, it was excellent hearing a female voice for a change! The office wouldn't be the same without you. Happy Birthday!
Asking a lady for her age is never a good idea, so I'll leave it to God and HR to know that information and wish you the most amazing birthdays!
Always being the big brother of the office, you are the most reliable person I have ever met! I wish you the best. Happy Birthday!
How to Wish a Colleague Happy Birthday
That was it! I genuinely hope that you enjoyed reading this article and you got some ideas out of it! You can use these wishes as they are, or even get a few ideas off of them to create your original birthday wish. All that matters is that it comes from within your heart, and you find a proper way to convey your feelings. So, try and get a birthday card to write down that wish of yours, or maybe even a nice present to make that fantastic colleague's day better! Having to see the same people every day for such long periods can be a tad exhausting. Still, you have to understand that these will be the people that will be close to you when something goes wrong in your daily life. Make sure that you are on good terms with them by showing them appreciation on their most special days!
More Birthday Wishes